Restaurant
Enjoy our Emsland cuisine – varied, home-made and always fresh!

In our restaurant, we serve hearty meals, savoury specialities and delicious snacks. Our kitchen is at the heart of our operation, and is where we prepare generous breakfasts for our hotel guests and light and rustic lunches, along with a variety of corporate menus and buffets in our banqueting hall and for home delivery.

One thing is particularly important in all our dishes: we're committed to the quality of both the produce and its preparation.

We make sure that we only use fresh ingredients from regional suppliers in our dishes. We're proud of this and this is reflected in their taste.

Try our seasonal specialities: traditional Boßelessen with kale and smoked pork at the start of the year, delicious versions of the 'royal' vegetable during the asparagus season, smoky BBQs in the summer, fruit cake, pumpkin and chanterelle mushrooms in the autumn and delicate game dishes in the winter.
Beer garden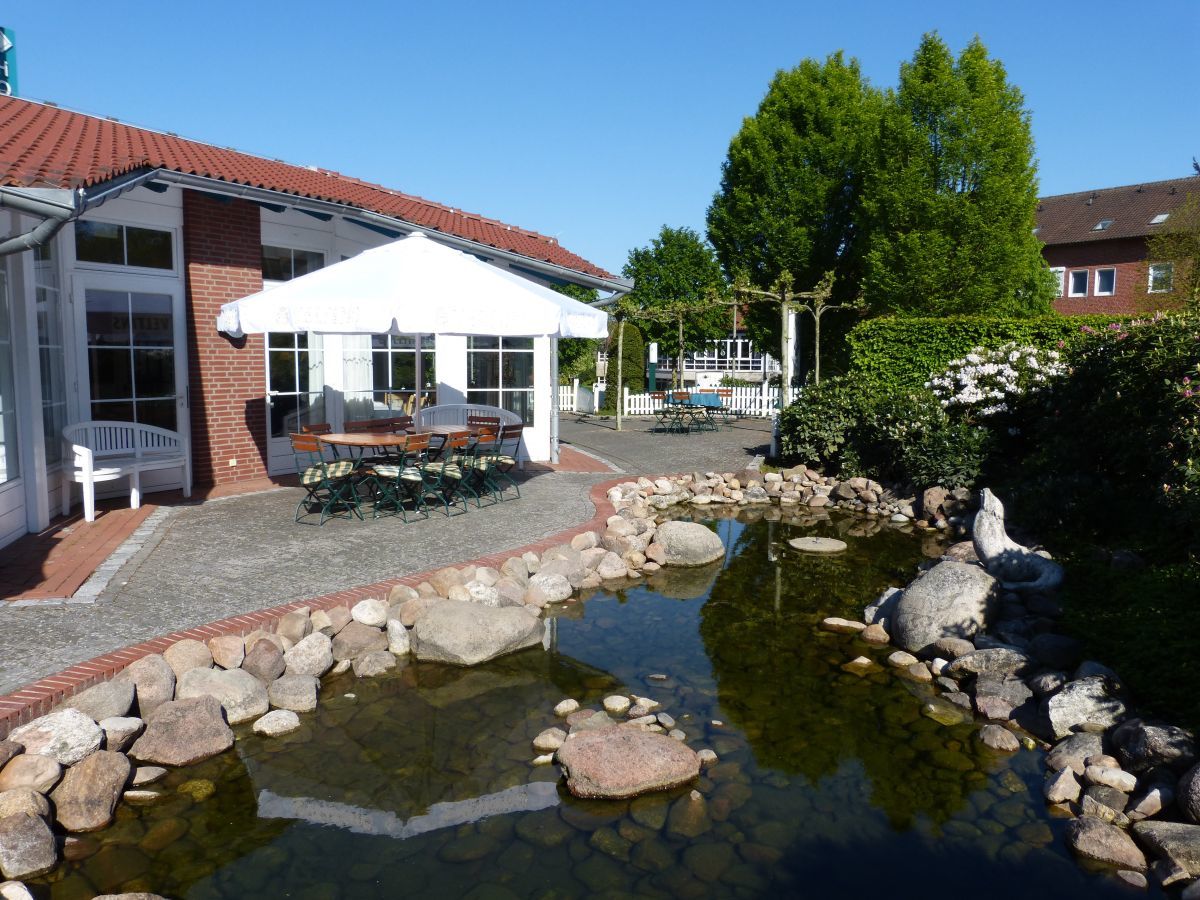 During the summer, warm sunshine attracts visitors to the beer garden, a secluded spot at the heart of village life. Treat yourself to a pleasant break with a cold drink and delicious food and escape the daily routine for a couple of hours.
Opening hours
Tuesday to Saturday 5 p.m. - 11 p.m. - Cuisine 6 p.m. - 9 p.m.

Lunch buffet every Sunday

Closed on Mondays and Sundays from 3 p.m.